Improving the Hiring Process with Recruitment Outsourcing
Is recruitment outsourcing a good fit for your company? Is it worth loosening the reins and handing this over to an outsourcing provider when you're worried about finding the right talent?
Recruitment and hiring are essential to a company's culture and performance. However, if you're like most Human Resources and Talent Acquisition executives, you know how time-consuming it can be. It is also not often at the top of the to-do list amid other projects, despite the fact that it is one of the most important organizational functions. For many firms, Recruitment Process Outsourcing (RPO) is a game-changer because their HR and/or TA departments are overburdened and need to focus on other critical responsibilities. 
A company can outsource all (or a portion) of its recruitment and hiring procedures to a trusted partner through RPO. An RPO partner's job is to recruit personnel under your organization's brand and match them to your unique positions and corporate culture. 
There's a reason that around 59% of businesses use outsourcing to reduce expenses, and that 65% of these businesses say they plan to increase their outsourcing efforts in the future. Once they find the right partner, most businesses feel positive about their outsourcing efforts and never really go back to juggling everything themselves.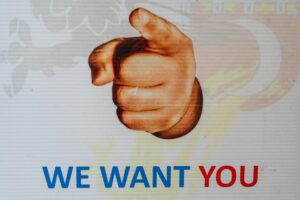 Major Benefits of Recruitment Outsourcing
With over 20 years in the recruitment outsourcing space, Noon Dalton has worked with clients across several different industries. Our partners frequently mention several key benefits and advantages of outsourcing their recruitment processes to us. 
To give some insight into those benefits, we've listed them below:
Improved Processes and Best Practices
An RPO partner's only objective is recruiting; as a result, your company benefits from team members whose sole purpose is to understand the recruitment landscape and facilitate outstanding applicant and hiring manager experiences. Recruiters at Noon Dalton are trained in tried-and-true techniques and best practices that are constantly refined as the recruitment function evolves.
Because RPO providers engage with customers in a variety of industries, they are familiar with the best techniques for achieving optimal results, such as supporting more diverse hiring and developing a personalized approach in order to create a better candidate experience.
With multiple partnerships under our belt at Noon Dalton, we have fine-tuned and improved our recruitment procedures, resulting in best-in-class applicant experiences in practically every position and industry. In each of our relationships, we employ data and metrics to develop our strategy, allowing us to make adjustments to our continuing efforts depending on market realities. This frees up time and resources for our partners' internal resources by giving them access to tactics that have been developed through years of intensive emphasis on recruiting and matching the right people to a specific company culture.
Significant Cost Savings
Many businesses squander money on headhunters and job boards, or they suffer the financial hit created by high turnover rates. An RPO provider can help you save money on recruiting by streamlining your process and showing you how to locate good candidates faster and for less.
At Noon Dalton we typically see a significant increase in recruitment productivity within the first 6-12 months of a new client partnership, often resulting in reduced premium labor spend and reduced opportunity costs. Additionally, when our solutions are implemented, our partners' hiring managers often save a significant amount of time. Our recruiters keep hiring managers out of the recruitment process for the most part, allowing them to focus on their day-to-day tasks and the management and engagement of their team.
Access to the Appropriate Technology
Recruiters and talent acquisition specialists must not only keep informed, but also stay ahead of the quickly evolving technology breakthroughs in recruitment in the Age of Digital Recruitment. RPOs are aware of the various recruitment technologies available. As organizations that focus solely on recruitment across many industries, they frequently act as consultants to their partners in selecting the right mix of technology to create the most effective recruitment and hiring tech stack for their business.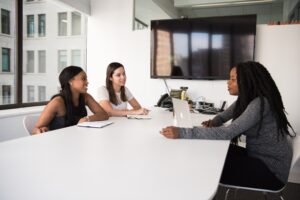 100% Dedication to Recruiting for Your Business – No Distractions
When it comes to filling a position, an internal recruiting manager is frequently pressured for time or has a large number of candidates to consider. As a result, he or she may overlook the distinguishing characteristics that determine whether or not the new hire will remain in the role. While still seeking for people with the necessary expertise and education, an RPO solution can tap into those traits.
Noon Dalton assigns recruiters to each of our partners, ensuring that our crew is enthusiastic, motivated, and committed to your objectives. It's critical that we immerse recruiters in your culture and ensure that they "live and breathe" it every day. Our recruiters are trained in the most effective components of tried-and-true interviewing and screening methods.
Positive Candidate & Hiring Manager Experience
This is one of the RPO's most fundamental founding concepts. When working with a recruitment outsourcing provider, hiring managers now have more support, and candidates receive more communication throughout the search and hiring process.
The recruiting and hiring processes can be time-consuming and exhausting, especially for candidates. As word-of-mouth travels and your employer brand is impacted, how your organization handles all candidates, including those who aren't hired, can have a direct impact on the quality of your current and future talent pool. RPO partners understand this and work hard to ensure that all candidates have a great experience that leaves them with a positive impression of your organization, even if they don't get the job.
At Noon Dalton, we understand the importance of providing excellent candidate experiences, but we also recognize the value of positive experiences for our partners' hiring managers. A hiring manager with a positive attitude indicates that everyone who joins your team will have a good time. As a result, your staff will advertise your firm in a favorable way, increasing your chances of referrals and increasing your organization's retention. Hiring managers will be more satisfied with what is accomplished and the quality of candidates recruited and brought into the firm with the support and participation of a recruitment outsourcing partner. 
At Noon Dalton, we work closely with our partners to make sure that both candidates and hiring managers have a positive experience. Finding the right RPO provider can ensure that your hiring managers receive the best candidates when they need them, from thinking about how to best engage the candidates who are the right fit for your business to absorbing more of the recruiting process so that hiring managers can focus more on their day-to-day.
A recruitment outsourcing partner can be an invaluable asset to your business's long-term success. If you'd like to learn more about the advantages of recruitment process outsourcing and whether it's the best fit for your business, we're happy to assist you – reach out to us today!