6 Common Outsourced Customer Service Problems (and Their Solutions)
The Internet is awash with painful outsourced customer service problems. It seems to be an inescapable topic. An outsourcing partner – in many cases – can make or break your business. It's all about making the right decisions. 
Your business needs a customer support solution that helps you provide value, retain customers, and strengthen your brand. Happy customers generate more money, boost growth, and improve sustainability. 
But you already know all of that. As a business owner, you're also dealing with a flood of other responsibilities. They are all vying for your attention around the clock. When you're juggling product development, design, distribution, sales, marketing, and everything else, you might find that customer support isn't something you have the time or headspace to worry about.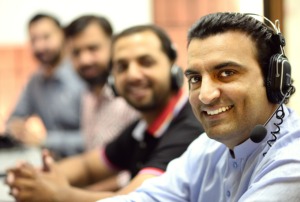 We don't need to convince you of the importance of customer support. You might, however, need a little help prioritizing it. 
Outsourcing is the ideal solution for businesses that want to reduce customer churn without having to source, train, and employ a new team of full-timers. The right outsourcing provider can help you save money and resources while keeping your customers happy. It's a win-win. 
Of course, it's worth noting that there's no one-size-fits-all outsourcing solution. Every business is different and you need a partner that understands that. 
Unable to see the wood for the trees, many businesses fall into the same traps over and over again. We're here to root out the most common outsourced customer service problems… and offer some sage advice. 
What Are the Outsourced Customer Service Problems Every Business Deals With?
To arm yourself with all the information you need during the vetting process, we recommend taking a look at the following outsourced customer service problems and how to solve them.
Organizational and Regional Cultural Differences
Finding great skill and talent is one thing. But, finding an outsourcing provider that can flawlessly bridge the cultural barrier is something else entirely. When outsourcing your projects to an offshore company, you may need to deal with two types of cultural differences: corporate and regional. 
Corporate differences arise because no two organizations have the same way of working. Core values, goals, and missions shape the way companies function; and much like a fingerprint, these will differ from one organization to the next. It can be difficult to adjust when working closely with another company on a day-to-day basis. 
Regional differences arise because the outsourcing provider and client are located in different countries. Religion, corporate hierarchy, societal structure, and communication styles are just a few of the factors influencing the way a team might behave in the workplace. 
Both regional and organizational differences can impact the understanding, interpretation, commitment, and productivity of your internal and outsourced teams.  It's not unheard of for there to be friction and misunderstandings between these two teams because of their inherent cultural differences – at the beginning of the working relationship, at least. 
Solution
One of the best ways to overcome cultural challenges is to raise awareness and educate both teams. Business owners can set up workshops to provide awareness about the organizational and regional cultures of their outsourcing partners. On the flip side, outsourcing vendors should provide regular training that introduces employees to the cultural norms of their clients.  
Language and Communication Issues
When outsourcing customer service, businesses often deal with language and communication issues. Regional dialects are often difficult to understand. Differences in formality and speaking style can also be challenging in a working environment. Unsaid assumptions are another communication problem that can be problematic, particularly when it comes to outsourced customer service.
When your remote customer service team isn't located on your premises, it can be difficult to maintain open and consistent channels of communication. Outsourced team members need to know what you expect of them and how you expect them to integrate (at least partially) into your company's way of working. 
Solution
Basic communication challenges can be overcome by using the right tools for video calling and instant messaging. Regular video conference meetings – and being able to put a face to a name – can help to build a rapport between teams and team members. Allow team members to get to know each other better and communication is guaranteed to flow. 
For customer service specifically, it's in your best interests to outsource to a country where the language gap is smaller. While Asian countries, like India, come with a more attractive price tag, English proficiency is better in countries like Kosovo or the Philippines. 
Industry-Related Knowledge Gaps
Outsourced customer service teams aren't in the "trenches" with you every day. It stands to reason that many of these teams will not have the same insights into your industry as your internal teams. Many business owners are concerned that this lack of knowledge could adversely affect the quality of service delivered by their outsourcing provider – and rightly so. 
Solution
First and foremost, make sure that you select an outsourcing partner with a proven track record of working with other companies in your niche. If they've demonstrated success in your industry in the past, they will have enough knowledge to hit the ground running. 
Secondly, make sure the channels of communication are always open. Clear, frequent, and consistent communication is key. Make sure that your outsourced team is kept in the loop with regard to price changes, policies, product launches, and more. In cases where your offering is highly specialized, consider working with dedicated agents who will be dedicated to focusing on your business and pouring all of their energy into learning the ins and outs of the services you provide. 
Security and Data Ownership
Most outsourced customer service centers have tools and technology that they prefer to use. This can be a small blessing for business owners, as it saves them the financial burden of investing in additional infrastructure themselves. However, data security might be somewhat of a concern if the outsourcing provider uses software that doesn't match your own.
When outsourcing companies use their own technology platforms, there may be limitations to what information you (as a client) can access. There is a wealth of data generated by daily interactions and it covers much more than agent performance. Customer service teams have unique insights into the wants, needs, and experiences of the consumer. 
Solution
When you decide to outsource customer service, it's a good idea to partner with a vendor that either uses the same customer care solution your internal staff does, or one that is compatible with your needs. This will help you to ensure that you maintain ownership of your highly sensitive customer data. 
Quality of Service and Training
Quality control is difficult enough in an internal customer service center. When working with an outsourcing partner, it can be even more challenging. The outsourced team will need to be trained on your business specifically. It is imperative that they provide the right answers at the right time. The service should be so seamless that your customers never sense your customer service team belongs to an external company.
Solution
To maintain an excellent level of quality and to ensure that your clients receive the best possible customer service, look for an outsourcing vendor with a proven track record in working with businesses like yours. The value of experience can't be overstated in this scenario. The more experience an outsourcing vendor has, and the more open they are about sharing their previous projects, the more likely they are to exceed your expectations. 
Not Being the Consultant's Top Priority
If you're working with a large customer care outsourcing firm, you might want to check whether or not their agents are a dedicated resource. You could find yourself in a scenario where a team member is handling an inquiry for a large retail chain one minute and dealing with proptech the next. 
When a customer care agent is pulled in too many different directions, the quality of their service suffers. On any given day, they could find themselves dealing with swathes of customers from different businesses and industries – it's too much to expect any one person to be quite so overworked. 
Solution
You need to find customer service agents who will make your customers a priority. Make sure that you work with a vendor who guarantees a dedicated team that is focused on your business and your business alone. This might be a little more costly but it's certainly worth working into the budget. 
Hidden Costs
Many business owners turn to outsourcing to lower their operational costs. For this reason, they might fall into the trap of searching for the best possible deal. As with all things, however, it's worth remembering that anything that seems too cheap to be effective probably is. Many outsourcing vendors will offer what looks like a great bargain, only to sneak in a variety of unexpected costs. 
Solution
Before signing off on any contracts, spend some time collecting proposals from a few vendors that seem like they might be a good fit. Make sure that the proposals include salaries and agent benefits, agent and project management, training expenses, facilities, technology, and human resources. This will give you a solid overview of whether or not the pricing model is reliable (and reasonable).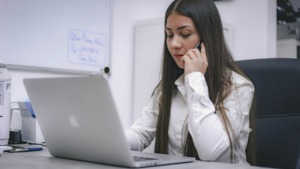 Is Outsourced Customer Service Worth It?
Businesses around the world are looking for ways to streamline their workforces, operations, and expenses. With the right partner, outsourcing customer service is a great way to improve customer satisfaction without any hefty investments. 
Outsourcing customer support offers the following benefits: 
Reducing Expenses
Without any infrastructure to maintain and without needing to shoulder the training and salaries of additional full-time employees, outsourcing can help you quell overhead costs.
Mitigating Staffing Concerns
Staffing is time-consuming and expensive. When there are limited vacancies and limited resources, you don't want to incur additional staffing costs when there's a more financially savvy solution. 
24/7 Customer Service
When outsourcing customer service, you have the ability to choose vendors in different time zones. A little strategy goes a long way. So, if you make the right choice, you will ensure that you have courteous, helpful, and professional customer care reps on standby at every hour of the day. 
Efficient Management of Call Volume
An experienced customer care outsourcing partner will have the agents and bandwidth to ensure that all of your calls are answered. 
While customer service outsourcing is fraught with challenges, they are not insurmountable. Partnering with the right vendor will ensure that your customers are treated with the care and respect they deserve. 
When looking for a suitable partner, always remember that this service is supposed to make life easier for you. You need your business to run smoothly and you need to know that you can rely on your customer care team – no matter who they are or where they are based. 
There's no harm in scheduling a call (or two) with prospective outsourcing partners in order to gauge whether or not they'd be a good fit. Don't shy away from the difficult questions. As the client, you're within your rights to gather the kind of information that will help you make the right decision for yourself and for your customers. 
Noon Dalton is your dedicated resource to provide remote teams. Contact us today for more information.
See our professional BPO services here, including:
See our BPO case studies to see how we've helped businesses to grow.