Is Kosovo Changing the Customer Care Outsourcing Space?
Customer care outsourcing isn't about cutting corners. It's about fulfilling customer needs at scale and at the best possible level of quality with the most reasonable price point. 
For decades, Southeast Asia has been the outsourcing region of choice. Now, however, it seems there's a new(ish) kid on the block that's making a name for itself. Where India and Pakistan previously held the monopoly, businesses are rerouting their outsourcing requirements to Southeast Europe instead. 
The new country of choice? 
Kosovo.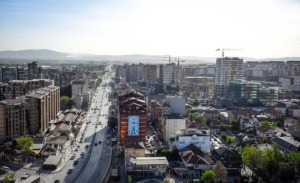 Factors Influencing Customer Care Outsourcing 
The general assumption is that businesses with a need for large customer care outsourcing teams are more concerned about costs than they are about anything else. While that may have been true in the past, that is no longer the case. In the last few years, there has been a clear shift towards outsourcing providers who are able to gain fans, drive loyalty, and improve brand reputation.
Outsourcing is about more than saving money. It's about leveraging on-demand skills in a way that allows businesses to focus on major goals, like growth and expansion. In order to achieve this, it's necessary for companies to pour more energy into core competencies and spend less time on overflow tasks.
When searching for a service provider that can handle inbound and outbound calls, as well as non-verbal communication with customers, business owners are moving away from outsourcing destinations that have extremely dissimilar cultural affiliations and language-related challenges. 
It's critical for companies to choose a partner that understands the ever-increasing demands of the modern customer. Speed, results, and an emotional connection are more important than anything else. The right customer care outsourcing partner wants to help grow the business and not just maintain the status quo.
Shifting Towards Kosovo as the Preferred Customer Care Outsourcing Location
Business owners around the world are seeing Southeastern Europe – and Kosovo in particular – as the new outsourcing destination of choice. This shift is largely due to the belief that service providers in this region enable better collaboration and communication. 
The range of benefits when outsourcing to Kosovo includes the following:
One of the Youngest Populations in Europe
Kosovo is a country shaped by the well-educated, hard-working, and highly motivated attitude of its youth. Most young professionals in the country are fluent in more than one foreign language, particularly English, Spanish, French, and German. Almost every employee in their mid-20s writes and speaks fluent English. Generally, they have a standard American accent, which significantly improves their trust rating when speaking with a client from abroad. 
There is a large amount of political involvement from the USA, UK, and Germany in Kosovo. This means there is a strong focus on education and training. Where it might be expensive to train and certify employees in other countries, most of the younger workers in Kosovo hold at least one or two bachelor degrees. 
Additionally, young professionals in Kosovo are characterized by their ability to adapt to different cultures. This is a clear advantage when they work with companies in various countries around the world. 
Strategic Location and Timezone 
Kosovo is an attractive customer care outsourcing destination for businesses in the UK and Europe because it allows for regular and affordable visits. A direct flight from London to Pristina, for example, is only around 3 hours. 
Being in the Central European Time Zone (GMT+1) time zone makes Kosovo ideal for almost any staff augmentation scenario. This time zone is ideal for working with European companies as there is often only a time difference of 2 to 3 hours. While the time difference between Kosovo and America is a little more severe, there is a 4 – 6 hour communication window that is more than sufficient. Often, working hours are shifted in order to accommodate US-based businesses.
Attractive Pricing and Cost-Cutting
At face value, outsourcing to Kosovo isn't cheaper than outsourcing to Pakistan or India. It is, however, much more affordable than customer care outsourcing locally in the US or UK. Salaries in Southeast Europe are significantly lower than they are in America or Britain. Businesses can benefit from a highly experienced team of customer care representatives while still enjoying significant reductions in capital investments.
The cost of outsourcing in Kosovo may be fractionally higher than in Southeast Asian countries, but it certainly balances out when it comes to ease of management and similarities in operational culture. 
The fact that the cost of living is remarkably low further shows that outsourcing to Kosovo has a positive impact on communities and allows employees to live quite comfortably. Generally, young professionals spend around 250€ / month for a one-bedroom apartment and around 3€ – 5€ for lunch per day. They are by no means underpaid. 
Should You Shift Your Customer Care Outsourcing Requirements to Kosovo?
According to the World Bank's Doing Business Rating, Kosovo's overall score of 73.2 points out of 100 makes it an ideal outsourcing location. With speedy Internet access, improved connectivity, stellar education, and reduced costs, it's no surprise that this is becoming the latest "country to watch" in the outsourcing space. 
It's entirely possible that Kosovo has a huge hand in the changing face of outsourcing. In the past, outsourced customer care vendors were evaluated based solely on affordability; the cheaper, the better. Vendors are judged based on their abilities to provide innovative solutions and add value to the customer experience. 
With a multilingual, well-educated workforce, and a truly collaborative approach to the working relationship, it would seem as though Kosovo is one of the best customer care outsourcing destinations to choose from.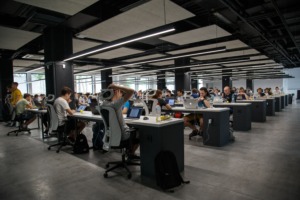 Noon Dalton and Kosovo
With over a decade of experience in India and the Philippines, Noon Dalton is now including Kosovo as a resource for the European market.
Our Kosovo presence will allow us to onboard clients with a relatively untapped resource. This can provide for a multi-lingual market what few other locations can.
Our Kosovo teams speak multiple languages at native-speaking proficiency.
Why we are expanding to Kosovo:
Kosovo offers near-shore outsourcing, making site visits easier.

The total travel time is between 2-3 hours.

The country has a population of 2 million, with 400,000 residents in Pristina.

Our remote teams are fluent in multiple European languages, including German, Italian, French, Spanish, and English.

There is a large concentration of native German speakers in Pristina, Kosovo.

There are strong relationships and ties between Germany and Kosovo.

The average age in Kosovo is 28. This means that there is a vibrant, youthful, passionate energy that comes through when communicating.

Our teams understand the nuances of the European market, making them uniquely qualified to assist you with your outsourcing needs.

Flexibility to not only have teams working local time zone shifts, but also the option of 24/7 support.

Connectivity for work-from-home options is supported by advanced internet speeds either from Fibre or 5G.
Noon Dalton is your dedicated resource to provide remote teams. Contact us today for more information.
See our professional BPO services here, including:
See our BPO case studies to see how we've helped businesses to grow.