Outsourcing Your B2B Appointment Setting
In a world where presentation matters, B2B appointment setting services have changed the way we get things done. Through the collaboration of established professionals trained in lead generation methods including telecommunications, media, contractual proficiency, and optimized appointment setting, a company has the potential to grow its monthly revenue. 

Ten Powerful Reasons you Should Consider Outsourcing your B2B Appointment Services
Whether your lead generation is being influenced by inexperience or lack of sufficient resources and time, shortfalls can have a heavy impact on a company's current and future standing.
Because of this, outsourced B2B appointment setting services offer a wide variety of financial and promotional benefits that can be as helpful to a mega-corporation as a business just starting out. 
Some of these benefits include:
An Enhanced Industry Knowledge 
Outsourcing your B2B appointment setting tasks can provide a wider variety of industry knowledge, this can have an especially powerful impact when wanting to tap into industries you are not personally comfortable with.
It can be a vast improvement when needing a precise approach to specific detail. Instead of attempting to train your in-house team, outsourcing allows you to choose exactly what you need when you need it. 
Impressive Cost Saving Potential 
Outsourcing has the potential to find equally experienced professionals in smaller countries or industries with lower economic strengths. Using methods like currency exchange rates provide the difference between paying competitive local prices and finding the same quality (or higher quality) of work at a much lower cost.
Customizable Timetables and Favorable Time Zones  
Trying to complete all of your tasks before the day's end can be a truly daunting prospect. To assist with this, many outsourcing agencies concentrate on international clientele, which allows for a highly beneficial time zone difference that could extend your task time by as much as half a working day.
The international hours can also be helpful as many outsourcing agencies offer 24-hour services for high maintenance tasks and projects. 
An Enhanced Prospect Selection Process 

Selecting the right appointment with the best possible candidate is important. As all established companies tend to have multiple high-level employees, making sure you speak to the right one for the right reason is imperative to ensuring success.

B2B appointment setting experts are thoroughly trained for this exact reason, each type of appointment and approach you choose needs to be carefully planned and executed without any errors. Outsourcing can ensure this is done correctly.
Poorly executed task management is usually caused by a rushed approach or pressured working environment. 
Outsourcing specialists make a living by completing your tasks for you, once signed on, they don't have any other commitments and are better able to provide the highest level of attention to your task or project.
When it comes to B2B appointment setting services, you need a team that will have a professional approach. Outsourcing provides this in abundance.  
Getting assistance with what you need is the very essence of all outsourcing services. To assist in this regard, many agencies have adopted a client-minded approach. 
Customizable services have become the new reality in the outsourcing world. This power has effectively made all B2B professionals' lives much easier. As they have the final say in which tasks get completed, when, and how. Costing has also become customizable, meaning many tasks can be paid in stages. 
Multilingual Capabilities 
Advancing your company's networking abilities to include international partnerships can boost your revenue and growth statistics. However, as multiple forms of communication and languages get incorporated into the process, it will become more difficult to deliver a clear understanding. 
Outsourcing your B2B appointment setting gives you the option of multilingual teams that cater to international negotiation and communication needs. 
Professional Confidentiality 
A major threat to all business owners is the leaking of confidential company data or business details. The potential of this happening increases exponentially when hiring a new employee. Firstly because of time pressures and sudden task requirements. And secondly, because there is not always enough time to do thorough background checks.  
Selecting a professional outsourcing agency instead can better guarantee protection, as this is one of the first things to be discussed and signed before any vital information can be shared.
Enhanced Media Knowledge and Impact 
Setting appointments is not only about getting into the room with the individuals that matter, but it also comes down to generating leads and increasing your professional exposure. 
When working with an established outsourcing team, you can gain a far greater insight into what is happening in the social media world, what people are most interested in at the moment, and effectively use this information to increase the potency of your marketing and outreach campaigns.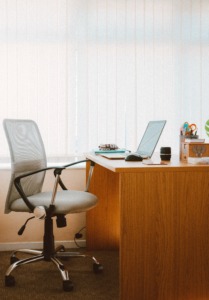 Noon Dalton – Your B2B Appointment Setting Resource

Finding and capturing the kind of leads that greatly enhance your turnover, or setting up appointments that change the course of your company's future can be challenging. Therefore, at Noon Dalton, we believe that, if you can visualize it, we can help you make it happen. Our remote teams have been in the outsourcing industry for over 10 years.
Through a variety of services, including B2B appointment setting, recruitment processes, e-commerce, and telemarketing; we have worked together with many clients and big and small. 
If you find that you are needing a helping hand and better B2B appointment setting capabilities, reach out to us today; and let us show you why we believe in the importance of a professional touch. 
See more articles like:
Remote teams for Data Mining & Lead Generation 
How do Virtual Remote teams Help Recruiters? 
And our professional BPO services like: