Importance of Security for Recruitment Process Outsourcing
Security should be constantly on the minds when it comes to recruitment process outsourcing.
With data breaches regularly appearing in the news, companies of all sizes are looking for ways to ensure that they're securing their company data as well as the data of their customers and clients.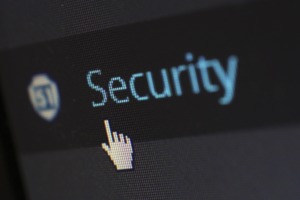 Security Concerns for Recruiters 
Recruiters who are utilizing Recruitment Process Outsourcing (RPO) must ensure that their recruitment data is always kept secure. Remote teams often have access to job boards and extremely sensitive employee information which, if placed in the wrong hands, could pose significant problems.  
Recruiting companies should always interview prospective recruitment process outsourcing agencies to ensure the latest security measures are in place.
As one of the best remote team providers, Noon Dalton takes security seriously for all of our clients. Especially those, like recruiters, that deal with sensitive data. 
We take security so seriously that we developed a comprehensive set of security policies and procedures to ensure that our client data is always secure.
Noon Dalton's Recruitment Process Outsourcing Security Policies and Procedures
Entrance System –

We utilize fingerprint authentication at our entrance to ensure that only approved individuals are allowed to enter our facility.

Employees –

All of Noon Dalton's remote teams are required to sign confidentiality as well as Non-Disclosure agreements that forbid any client data from being used outside our facility.  All teams must pass a robust background check by an outside, third-party company.

Data Security –

No DVDs, USB drives, CD's or hard drives can be brought in by Noon Dalton employees.  A professional security agency manually frisks each employee before they enter our facility.

Surveillance System –

Security cameras are positioned throughout the office to monitor the activities and movements of employees.

Encrypted Connection to Client Servers –

Connection to each client-server is handled via a secure VPN tunnel with 128-bit encryption.

Compliance –

Noon Dalton employs a dedicated Compliance Office that ensures our strict compliance procedures are adhered to and updated regularly.

Servers & Workstations –

Sophisticated routers are used to block HTTP, FTP, and TCP/IP traffic.  All Data Entry Workers only have access to a Linux Operating System from which they remotely access Noon Dalton servers.  Our security monitors these servers 24/7.  This way all of our clients' data is secure and we can easily track exactly what each remote team is working on at any time.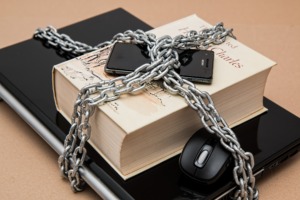 Interested in a Remote Team for Your Recruiting Company?
If you think you could benefit from recruitment process outsourcing but are worried about security concerns, don't hesitate to contact Noon Dalton today. 
We have robust security policies in place to ensure that your data will always be protected.  For more information, contact Noon Dalton Recruitment Services today. 
Read our case studies to see how we've helped so many increase their output, saving time and money along the way.
Not what you're looking for? See also: