How Can Call Center Outsourcing Help Businesses?
Bring in remote teams for call center outsourcing if you want a cost-effective investment in efficiency.
For all the advantages company websites offer, they're still no substitute for direct communication with your customers. You still need a way to reach out to them, and they want the ability to contact you. Your continued growth and success will make a call center a necessity.
Are you ready for an investment in call center outsourcing? Prepare yourself for some sobering financial statistics.
It's not the real estate costs you'll have to worry about. They generally account for 5 to 10% of a call center's operating costs. Your biggest expense will be labor, which can account for 80% or more. That is, if you intend to do it yourself. But why incur the cost when a call center outsourcing is possible at a fraction of the price?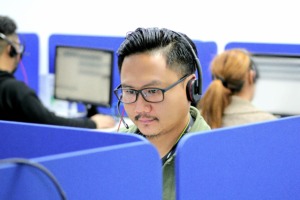 Call Center Outsourcing Expertise Isn't Always Expensive
It's a common misconception that the price of business augmentation is steep. But your real choice is to spend a lot of money to acquire a competency, or simply outsource it.
Smart companies choose the latter. They understand the value of freeing valuable internal resources and the importance of keeping their focus on areas of competitive advantage.
When you turn to call center outsourcing, you'll save on time. You'll also recapture significant resources you'll otherwise spend on training, talent, technology, and expertise.
Maximize Your Resources
Call center outsourcing is anything but a compromise. You'll engage the services of an organization that has core competencies in customer care and you're not shedding potential jobs to make it happen. You are, however, avoiding the financial drain of being pulled into the operational aspects of a non-core activity. Is that a wise use of your time and resources?
Call center outsourcing allows you to maximize workforce flexibility. You're not saddled with the burden of permanent financial commitments to substantial capital investments, either. They're transformed into scalable operational expenses in exchange for the services of a team of qualified professionals.
Time is Money
Global footprints and distributed workforces are no longer the hallmarks of Fortune 500 companies. Call center outsourcing gives businesses of all sizes access to skilled manpower and increased productivity.
Remote teams reside and work in areas where the cost of living is drastically different than any place in the United States or Europe. You'll spend less but get more.
There's also the benefit of spreading the risk involved with customer care and communication. Your outsourced call center is riding on their reputation, so they'll minimize risk and maximize value by offering efficient service, advanced technology, and lower rates.
Buzzwords or Benefits?
There's no downside to call center outsourcing. You may hear these terms used as operational buzzwords, but it's impossible to argue that they aren't beneficial:
Cash flow conservation

Focus on core competencies

Long-term value creation

Large organization capacity without the burden of cost

Minimization of risk by reliance on call center experts

Access to external talent and technology

Asset conversion because of lower capital investments Noon Dalton – Call Center Outsourcing Made Easy
The transition to an outsourced call center with our coordination is stress-free. We connect you with resources and solutions based on what's right for your success. It's not a cookie-cutter process. Even so, there are no surprises, except maybe the discovery of how minimal the setup and learning curve will be.
We hear this last part a lot from our clients often. They anticipate a sustained period of distraction and resource drain. It might be the case if you're reinventing the call center wheel, but nothing could be farther from the truth.
Your new Noon Dalton call center is experienced, professional, and customer-centric. And because it's a remote team, things get done better, faster, and at less cost. We can show you how call center outsourcing is done.
See our case studies to see how we've helped companies to save time and cut costs. Contact us to discuss a remote teams solution for your business.
See also: