How to Find Inexpensive, Quality Outsourcing Services
Looking yourself or hiring the experts to find business outsourcing services – the pros and cons
Using remote team services can be the difference between taking your business to the next level and stagnation. At a certain point, company growth happens by delegating and outsourcing certain tasks to create more room on your plate, allowing your valuable in-house staff to focus on core competencies – the things that really expand your business. 
For the past decade, the use of outsourcing services has only grown more common in various industries. Outsourcing services help business owners save time (therefore, money), boost organization, and tackle repetitive administrative tasks that are necessary, but time-consuming. Overall, quality outsourcing services can help your business run the way it's supposed to, while you work on growth.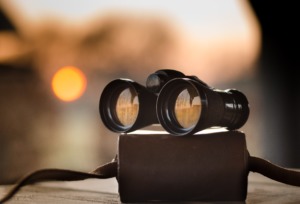 Outsourcing Services – Assistance When and Where You Need
Have you heard this saying? "If you don't have an assistant, you are the assistant." Whether you've made several hires already or you're still on your own, you know your time is better spent working on high-level, value-added activities and working on your business, instead of in your business.
As the popularity of using outsourcing services continues to rise, so does the number of remote teams and outsourcing companies available for hire. With so many options in the market for finding a remote team that's not only proficient but also inexpensive, it's hard to know where to start. 
Maybe you've already tried outsourcing services on your own and had a bad experience, or maybe it's the first time you're considering it. Like any other aspect of business, there are best practices for hiring and working with outsourcing companies. 
Noon Dalton has been in this industry for over a decade. Here are our tips for finding inexpensive, quality outsourcing services. 
Determine What You Want to Use Remote Teams For
Remote teams can support your business by performing an array of tasks. From social media marketing to customer service, transaction processing to invoicing, and even data entry and recruiting. A remote team can help streamline these processes and take them off your plate. 
Think about the areas of your business where you need the most help. Like any other hire, remote teams have special areas of expertise. You'll rarely find quality outsourcing services at an affordable price that can do it all. Some remote teams specialize in social media, while others are experts in WordPress and website upkeep. You may need to hire more than one if you have several areas in your company that need support. 
If you're not sure what you can delegate, write down which repetitive tasks your team handles every day or week. From there, you can see which ones you can easily train an outsourcing service provider to do. 
Where to Look for Quality, Inexpensive Outsourcing Services
Once you know what tasks you need help with and want to start looking at outsourcing services, it's best to know where to look (and where not to look) based on your needs and preferences. 
Finding an inexpensive remote team can be overwhelming because of the endless options of platforms, companies, and independent contractors. A common place for businesses to search is online outsourcing services platforms because there are thousands of profiles of remote teams from all over the world in one place. 
On these platforms, businesses post job descriptions to paint a picture for candidates of what they do and what they require. Then, outsourcing services providers have a chance to apply and bid for the job. This results in outsourcing services providers underbidding each other. So after dozens of applicants, they're bidding at the lowest of the low wages, around $2 per hour. Ever heard "you get what you pay for"?
A significant amount of time and energy goes into finding a quality outsourcing services provider on a platform. From writing the job description to vetting the candidates yourself, it could take your HR team over a week to find a quality hire. And even then, until the work really starts, there's no way to know for sure that the work will be up to par. Until you find out the hard way a few times (or more). Many companies successfully get outsourcing services from online platforms, but it takes trial and error. A lot of trial and error. 
Another place to search is on social media and LinkedIn, for independent contractors and freelancers who market their outsourcing services to potential clients. Like using a platform, this involves time spent searching for and vetting candidates until you find a good fit. You may have to try a few out before finding someone who clicks with you personally and understands your business goals.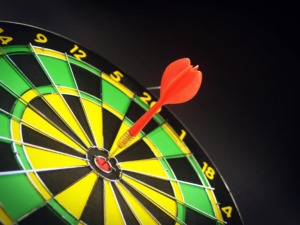 A Better Way: Use Remote Teams to Do the Legwork for You
To find quality, inexpensive remote teams, working with an outsourcing company like Noon Dalton can make the entire process – from finding to training to actually working with a team – much easier. 
The huge benefit of working with Noon Dalton is that you get college-educated remote teams with "can do" attitudes, who understand the importance of processes and systems. In addition, we provide detailed process mapping and documentation for all of our clients.
Getting outsourcing services through Noon Dalton also provides peace of mind because there's more structure in place compared to working with an independent contractor found on a platform. There's also the benefit of quality assurance and frequent "happiness checkups" between Noon Dalton management and our clients, to always ensure the work is up to par. 
Most importantly, a staffing firm like Noon Dalton knows what makes a quality remote team better than most because we've been successfully helping companies find affordable, quality outsourcing services for over a decade. We vet each one through an interview process that we developed over time. Noon Dalton has cracked the code to providing remote teams to help grow companies without breaking the bank – or sacrificing quality. 
If you'd like to learn more about finding quality, inexpensive outsourcing services, contact us for a free consultation. 
See also: