The Challenges of Leading Virtual Teams (and How to Solve Them)
Hiring remote workers has a ton of benefits, but only if you're prepared to face the obstacles of leading virtual teams. How do you manage a team of people when you never see them? How do you maintain an inclusive, healthy work atmosphere when there's a bigger degree of separation between team members? 
While many leaders have embraced the transition to remote work, it's inevitable that they'll face new (and all-too-common) obstacles. We're entering a new phase of leadership that's full of stumbling blocks, from misinterpretations of requests to open-ended feedback exchanges that conclude with thoughts left uncommunicated.
In this article, we're going to be looking at some of the most common challenges of leading virtual teams and how to overcome them.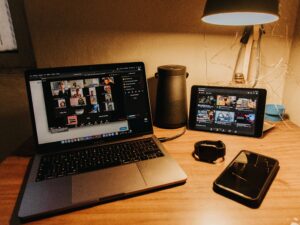 Communication Challenges in When Leading Virtual Teams
Communication is, without a doubt, one of the most crucial (and difficult) components of virtual leadership to master. Face-to-face discussion, especially off-the-cuff exchanges that build rapport and provide opportunities for innovative ideas, is abundant in a traditional office setting.
Poor team communication can cause several problems, including:
Increased stress levels

Unhappy customers

Conflict between coworkers

Inability to meet targets
Here are a few areas of communication worth keeping in mind when leading virtual teams:
Communicating with Direct Reports
In a traditional workplace environment, you'd be walking the office and chatting with your direct reports on a daily basis. Instead of picking up the phone, you may have found yourself communicating more frequently via text-based services like Slack or Email. You may have also discovered that you only communicate with direct reports to delegate duties, provide feedback, and request changes. This approach can develop into a transactional relationship, resulting in a decrease in employee engagement.
Keep track of the interactions you have with direct reports each week to ensure that you're speaking often and prioritizing the most personal kinds of communication, such as video conferencing and phone calls.
Communicating Feedback
In any organization, providing clear, timely feedback is critical, but in a remote working environment, it can be a little more difficult. While text-based communication might provide feedback (for example, monitored document modifications), it also leaves too much room for misinterpretation.
It's a good idea to use the screen sharing feature included with most video conferencing software when giving feedback. This will serve as a visual reference point throughout the dialogue, allowing you to successfully depersonalize criticism and maintain message clarity.
Differences in Communication Styles
There's no denying that we all have preferences. You may have already noticed this in your own teams, with certain team members using digital communication tools on a daily basis while others disappear until you send them an email.
It's a good idea to express the expectations you have for your team. One method to accomplish this is to establish a communication tool hierarchy with clear guidelines for how they should be utilized on a daily basis.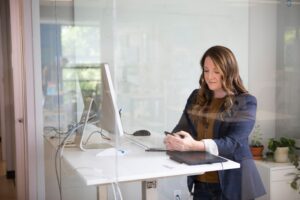 Cultural Challenges in Virtual Team Leadership
Time delays in responses, a lack of unity among cross-cultural team members, communication failures, unsolved disagreements, limited working hours, and different holidays are just a few of the issues that virtual teams face.
Here are a few of the most common cultural challenges your virtual team might face:
Lack of Face-to-Face Meetings and Events
While you may be communicating with your staff online via weekly video conference sessions, we understand that these catch-ups typically leave a lot to be desired. It's critical to give opportunities for small group and wider organizational relationships while working remotely in order to sustain and even strengthen your workplace culture.
Some culture-building activities you can try include:
Start off your Monday meetings with a "weekend roundup" where everyone shares their activities and experiences on Saturday and Sunday.

End off your Friday with a "weekly wins" session where everyone share's their personal or professional successes. 

Encourage your team to share a link to their Spotify Playlist.

Challenge your team to themed team video meetings once a month to boost morale.

Have a virtual lunch once a week where everyone enjoys a meal together while having a relaxed chat. (Maybe take it one step further and order in lunch for your employees that day too.)
Lack of Rapport-Building Conversations
It's just as vital for leaders to engage with team members on a personal basis as it is for the individuals within those teams. Some companies have started using tools like Donut in Slack to pair team members for a virtual lunch to connect and chat. This could be something to think about if you want to foster a healthy working relationship between coworkers.
Low Morale and Mental Health
Productivity and performance are inextricably tied to mental health and mood.
When employees are dealing with their emotions and feelings, it might be difficult for them to be productive.
And this deterioration in performance could make them feel even worse.
Some of following issues related to low morale and mental health can arise within your virtual teams:
Feeling Like There's a Lack of Support
Encourage virtual team members to maintain a healthy work-life balance by not overworking. make sure the workload is spread evenly so that no one is overworked. Consider allowing a specific number of paid leave days per month or quarter to show your support for their concerns.
Check in with team members on a regular basis to show them that you genuinely care about them. Ask about their well-being and whether they require any assistance from your end. Keep an eye out for erratic behavior, such as abrupt shifts in communication style, work hours, or unusual decision-making. These are telltale signals that they're having trouble with anything and could benefit from some assistance.
Feeling Underappreciated
When virtual team members are down, assist them in getting back up. And show your gratitude when they're succeeding.
Make an effort to recognize each team member's accomplishments on a frequent basis. This acknowledgement in and of itself can be a powerful motivator for them to keep working hard. Give them a small token of appreciation, such as a gift card, if they have made truly remarkable achievements. Remember that if your team members believe their labor is valued, they will put up their best effort.
Leading Virtual Teams is Our Specialty
At Noon Dalton, we hire, manage, and train your virtual teams so you don't have to worry about a thing. 
We understand how important it is to treat remote workers like people, instead of cogs in the machine. With programs like Noon Dalton University, we help them further their training and we foster a healthy environment that addresses both mental and physical wellbeing.
See our BPO case studies to see how we've helped businesses to grow.